Financial Support, Fund Management

Darholding
The group focuses on developing and commercializing disruptive and innovative products, technologies and services, in fields related to chemistry and life sciences. Its portfolio companies operate in the pharmaceutical, agrochemical and cosmetic industries, and we have so far created disruptive innovations in microfluidics, flow chemistry, formulation in nanotechnology, and space chemistry.
Darholding's main activity is to finance and manage the creation of disruptive innovations and incubate and scale them until their corporate value multiplies by tens of millions.
ThalesNano Inc.
Thalesnano is leading the field flow chemistry worldwide, selling more than 70 countries. Flow chemistry is a novel approach to chemistry, by pumping of a continuous flow of dissolved reaction mixture through a reactor, this leads to a number of advantages over standard batch processes, like significantly improved reaction time, temperature and pressure control, improved selectibility and yield. As opposed to other technologies, this is scaleable, so we can solve chemistry problems from mg scale to 100 kg or tonne scale. The Top 20 pharma over the world, leading agrochemistry and petrochem companies are using our technology.
ThalesNano Energy
ThalesNano Energy is a company created by chemists and engineers with the mission to develop successful, innovative electrolysis systems for gas generation and conversion to increase safety, improve energy efficiency, and reduce environmental impact, as well as expand the capabilities of scientists beyond what they could perform before. Our first product, the H-Genie, is a high pressure hydrogen generator, which received the prestigious R&D 100 award in 2019. With several new innovations in the pipeline for following years, we plan to revolutionize how chemists use reagent gasses.
ComInnex Inc.
ComInnex is a chemistry service organization with strong interest and background in the development of chemical technologies. The company offers flexible business models, delivers a superior added value and provides the highest customer satisfaction and return on investment to all its partners.
The management and scientists have over 20 years' experience in offering custom chemistry, chemical library development and synthesis, project management, and customer service.
In a world where there is an abundance of CRO companies, ComInnex is able to offer truly unique services and compound libraries through technology coupled with dedication and flexible business models.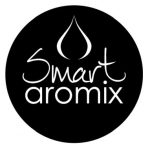 Smartaromix Inc.
Smartaromix is one of the first companies in the world which enables customers to express their individuality by creating their own unique aroma-mix from pure natural aromatic oils. It is one of the latest startup born within the Darholding Group, by realizing that for the best effect individualized aroma-mix micro doses were needed, so its colleagues applied the pharmaceutical robotics technology to micro dosing the natural aromatic oils which is sold online.

Aromax Inc.
Aromax is a natural healthcare producer, market leader in Hungary in creating and selling natural aromatic oils and various other natural products.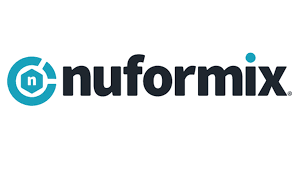 Nuformix Inc.
Nuformix is focused on pharmaceutical cocrystallisation. Our technology allows the creation of new intellectual property and competitive advantages for existing drugs. By leveraging these advantages and the team's significant experience Nuformix has created new therapies targeting unmet medical need in both reprofiled and existing indications, validating its lead programmes in parallel to ongoing cocrystal discovery and development activities.
Darholding exited from this investment in 2017 prior to the reverse takeover merge with a London Stock Exchange listed company.
Nanotechnology applied for formulation
DRGT - Druggability Technologies
Druggability Technologies (DRGT) is a proprietary pharmaceutical product business dedicated to the development and commercialization of high-value pharmaceutical products that deliver measurable and meaningful improvement in clinical efficacy. This mission is enabled through the deployment of the Company's Super-API technology that delivers highly significant improvement in solubility, permeability and kinetics with unique properties unattainable by traditional approaches and provides a basis for creating composition of matter like IP.
Agrothetis Inc.
Based on its breakthrough nanoisation technology platform, Agrothetis is formulating and delivering agrochemical active ingredients with enhanced product performance like increased solubility in the spray tank (in water), like significantly improved leaf penetration leading to vastly improved efficacy or an optimized killing-capacity of the herbicides, insecticides or fungicides. Also, these reduced application rates of chemical per hectare has a huge environmental safety impact.
Space Chemistry and Disruptive Innovations
InnoStudio Inc.
InnoStudio Inc. is specialized in innovating on high-risk, high-gain fields with high importance like
• Nanotechnology: applying dynamic flow systems for generating nanoparticles, mostly for life science and chemistry related fields. The company e.g. formulates first-tier agrochemical substances in collaboration with Agrothetis Inc.
• Space Chemistry: bringing experimental chemistry to the Space by incubating a research and development team of specialists.
• Artificial Intelligence and Chemometrics: adapting them for developing software solutions needed by sister corporations in the Darholding network and other users for pharma and bioscience related discovery, flow chemistry, microfluidics and nanotechnology.
• Improving bioavailability of natural products: adapting complex physicochemical solutions, including nanotechnology, for enhancing and optimizing skin penetration of natural products in aromatherapy, cosmetics and other flavor and fragrance fields.
Examples for disruptive innovations:
Artificial intelligence to drug discovery: first approaches for predicting metabolites, retrometabolites (CompuDrug - 1986)
Solution-based library synthesis for combinatorial chemistry (ComGenex, ancestor of ComInnex, 1993)
H-Cube (ThalesNano, 2003), pumpless flow chemistry instruments (2017)
NanoActive technologyTM, SpeedynanoTM increasing bioavailability by 10-100x (NanGenex, 2009, Agrothetis 2011)
Initiating space chemistry (ThalesNano, ComZat, 2014)