THALESNANO ENERGY'S H-GENIE® SMART HYDROGEN GENERATOR TECHNOLOGY WINS PRESTIGIOUS R&D TOP 100 AWARD
MIAMI, FLORIDA, USA; BUDAPEST, HUNGARY
Often referred to as the "Oscars of Innovation" or "the Nobel Prizes of Technology", the R&D Top 100 awards are going each year to the most significantly innovative and ground-breaking technologies that have been brought to market. The H-Genie® is the only lab hydrogen generator capable of reaching 100 bar (1450 psi) from water without a compressor using a patented disruptive electrolyzer technology, developed in collaboration with the University of Szeged. When combined with other functions, such as hydrogen consumption monitoring and compatibility with all types of reactors, the H-Genie® was praised as the first real hydrogen cylinder replacement for chemistry labs that makes significant advances for both lab safety and chemistry capability.
In a joint statement, the three founders, Richard Jones, CEO; Prof. Csaba Janáky, Chief Scientific Advisor; and Dr. Ferenc Darvas, President, announced: "We are extremely proud to receive this prestigious award. Only a small number of companies outside the US win the award, and we are only the second Hungarian company to win the award in its history. The H-Genie® is already improving lab safety and enabling chemistry in many countries worldwide and this is only the first of many innovative technologies we have planned in the next 5 years. With our strategic partner, the University of Szeged, our technology is already being scaled-up and adapted for the conversion of waste carbon dioxide to valuable products both here on Earth and also in Space. Exciting times are ahead and we hope this award will be the first of many as we continuously seek to improve lab safety, save the environment, and advance chemistry discovery."
Contact:
For more information, then please contact richard.jones@thalesnanoenergy.com
About ThalesNano Energy
ThalesNano Energy was created by chemists and engineers with decades of experience in the electrochemical, catalysis, fine chemical, computational, energy, polymer, and manufacturing industries. We focus on developing award-winning chemistry technology that improves safety in the laboratory and expending chemistry capability at the same time. We now also focus on our expertise on solving some of the greatest challenges that face us today, such as rising waste carbon dioxide levels and maximising resources on long term space travel. ThalesNano Energy is a member of the Darholding group of companies, a privately owned upstream innovation hub that aims to bring disruptive innovation in the field of chemistry and material sciences to practical and commercial reality.
Darholding Ltd Reports Portfolio Company Growth for 2016
BUDAPEST, Hungary, June 13, 2017 /PRNewswire/ --
DARHOLDING, the largest upstream Holding of corporations in Central Europe has closed an excellent year in 2016. The portfolio companies have achieved great results in biotechnology, flow chemistry, nano- and space technology.
THALESNANO (http://www.thalesnano.com), the global leader of flow chemistry released its new H Cube Mini + benchtop hydrogenation unit, that aims to bring flow hydrogenation even further into the chemistry mainstream. It also won a EUR 4 million EU grant for its development projects.
COMINNEX (http://www.cominnex.com) the unique chemistry CRO for pharmaceutical early stage research has grown its revenue 30% from last year, securing multi-year contracts with major pharma companies while multiplying its EBITDA. INNOSTUDIO (http://www.innostudio.org) and COMZAT put a foothold on space technology by presenting its concepts and results at the very first symposium organized on Space Chemistry which was organized by the American Chemical Society.
AROMAX (http://www.aromax.hu) completed its 2 years reorganization period, and produced a 20% growth in sales revenue with a substantial increase in EBITDA.
AGROTHETIS (http://www.agrothetis.com) enlarged its portfolio while some of its nanoized agrochem active ingredients entered into the open field assay phase.
DRUGGABILITY TECHNOLOGIES (http://www.drgtco.com) successfully closed two human clinical investigations on its nanoized pharmaceutical active ingredients.
NUFORMIX, (http://www.nuformix.com), a Cambridge based company with an unique technology for forming co-crystals for APIs is getting closer of being acquired by the UK stock listed Levrett Plc (http://www.levrett.com; LVRT)  in a transaction that was announced in September 2016 (http://levrett.com/wp-content/uploads/Levrett-RNS-160916-v2.pdf )
Contact: news@darholding.com
Darholding Portfolio Company to List on LSE
BUDAPEST, October 16, 2017 /PRNewswire/ --
Darholding is pleased to announce that one of its portfolio companies, Nuformix, will list on the London Stock Exchange via a reverse takeover of Levrett PLC. Darholding was one of the founders, along with other private and institutional shareholders, in Nuformix, a company with proprietary co-crystallization technologies. Based in Cambridge, UK, Nuformix was founded in 2009 to unlock the therapeutic potential of approved drugs with lead programs in oncology supportive care and fibrosis. After successful early studies Nuformix sought a strategic partner and investor to take its programs further, which it found in the form of Levrett plc. Under the terms of the reverse takeover, announced on 15 September 2017, Levrett and Nuformix will merge and at the same time investors will place GBP 2.4 million of new capital in support of further developing the clinical studies.
Darholding is a Budapest based upstream innovation incubating organization with interests in scientific research in pharmaceuticals, agrochemicals, fine chemicals, flavors and fragrances, laboratory instrumentation and chemistry development in Space. It operates globally through a network of companies who are all pioneers in their chosen field.
Contact:
Gergely Darvas,
Investment Director, Darholding Ltd
news@darholding.com
+36-20-9494-300   
Berendezés és eljárás Nanorészecskék folyamatos üzemű előállítására" c. bejelentés PCT nemzeti szakaszban való szabadalmaztatásának és fenntartásának finanszírozására.
Berendezés és eljárás Nanorészecskék folyamatos üzemű előállítására" c. bejelentés PCT nemzeti szakaszban való szabadalmaztatásának és fenntartásának finanszírozására.
Igényelt támogatás: 5 országban fenntartás támogatása: Szingapúr (megadva 2013. május), Ukrajna (megadva 2012. szeptember), Oroszország (megadva 2013. június), Ausztrália (megadva 2015 május), Európa (megadva: 2019. június)
A 2017-es fenntartási időszak lezárulta óta új eredmény az Európai megadás, ami most van további országválasztási fázisban. Mind az 5 szabadalom fenntartva a mai napig.
Szerződéses alapadatok
Projekt címe: "Berendezés és eljárás nanorészecskék folyamatos üzemű előállítására c. bejelentés PCT nemzeti szakaszban való szabadalmaztatásának és fenntartásának  finanszírozása"
Szerződés száma: IPARJOG_12-1-2013-0152
Támogatás összege: 856 500 Ft
Összköltség: 856 500 Ft
A projekt megvalósításának kezdete: 2013.11.05
A projekt fizikai befejezésének határideje: 2014.12.31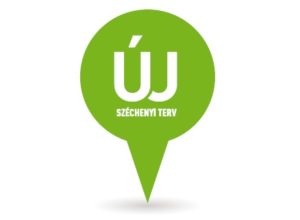 Berendezés és eljárás Nanorészecskék folyamatos üzemű előállítására" c. bejelentés PCT nemzeti szakaszainak (Kína, Európa, Izrael) szabadalmi költségeinek finanszírozása.
Berendezés és eljárás Nanorészecskék folyamatos üzemű előállítására" c. bejelentés PCT nemzeti szakaszainak (Kína, Európa, Izrael) szabadalmi költségeinek finanszírozása.
A szabadalmak megadása: Kína: 2014. december, Európa: 2019. június, Izrael: 2017. február.
Mindhárom szabadalom fenntartva mai napig.
Szerződéses alapadatok
Projekt címe: "Berendezés és eljárás nanorészecskék folyamatos üzemű előállítására c. nemzetközi szabadalmi mbejelentés PCT nemzet szakaszainak (Kína, Európa, Izarael) szabadalmi költségeinek finanszírozása"
Szerződés száma: IPARJOG_12-1-2013-0153
Támogatás összege: 1 605 000 Ft
Összköltség: 1 605 000 Ft
A projekt megvalósításának kezdete: 2013.09.01
A projekt fizikai befejezésének határideje: 2015.01.31